Karine RAVEL SANCHEZ, Founder and Director
Following a Masters degree in Economics and a DESS degree in Human Resources, Karine began her career in Human Resources as a consultant and HR Manager in private companies.
After six years, Karine decided to change paths and she became a teacher certified by the French National Board of Education. She spent the following ten years teaching classes of varying levels between maternelle (nursery school) and CM2 (primary school).
Karine pursued her teaching experience in French schools abroad. She also worked as the pedagogical and administrative manager of a French school in Chile with 7 classes.
Drawing on her experience working with children, as well as her own personal experience as a mother of four, Karine decided to open her own school in Provence, a school which would adapt to the needs of each child.
Karine completed training in Montessori teaching methods for 3-6 year olds and 6-12 year olds with the organization « Apprendre Montessori, ». She also completed training sessions with Sophie Rabhi on the themes of Active Listening, Non-Violent Communications and Mediation. Karine is in charge of school administration and management. She also works closely with the teachers and with the school's Pedagogical Director, to organize and structure programs which meet the needs of each child at the Gift School.
Laetitia LAUVRAY, School Curriculum Director, Class 3 Teacher (6-7 year olds)
Laetitia joins the Gift School team after 15 years of working at the Académie de Versailles in Paris, with children aged 3 to 10 years old, and more specifically in "Priority Education Zones" with children whose needs are not met with conventional school methods.
In 2014, Laetitia took on additional missions as a Teacher trainer (supporting young teachers as they begin their careers) as well as an Academic Trainer for Priority Education.
These missions gave Laetitia the opportunity to experiment with different pedagogies and learning methods, to enhance and develop skills in a spirit of exchange and teamwork and ultimately inspired her to further explore alternative teaching methods, taking the skills she acquired in French public schools to another level.
"The key to teaching for me is a holistic approach to education. I believe in teaching mindfulness, mindfully."
In June 2019, Laetitia completed a degree in Psychopedagogy, so as to further enrich her core skills for accompanying children on an individual basis (using the theory of multiple intelligences, teamwork and cooperation, encouraging social interaction, positive reinforcement and other fundamental teaching methods and techniques). Laetitia is a patient and well-organized leader who brings to the Gift School her extensive experience teaching children.
Morgane NICOLLE, Class 1 Teacher (2-3 year olds), English Teacher (Classes 2 and 3)
After obtaining her Masters in Education and Teaching, Morgane trained to be an English teacher at the Académie de Versailles. Morgane speaks fluent English thanks to a Bachelors degree in English Language and Literature, as well as to the Cambridge Certficate in Advanced English which she obtained at the University of Perth in Australia.
Morgane has extensive experience both as a school teacher as well as an English teacher.
As a school teacher, Morgane was in charge of classes ranging from Petite Section (1st year of Preschool) to CM1 (4th grade) for 3 years at the Academy of Versailles. She also taught nursery school classes in a French school in Thailand. As an English teacher, Morgane teaches English to classes ranging from 1st grade to High School seniors, while working in parallel with sick children in hospitals.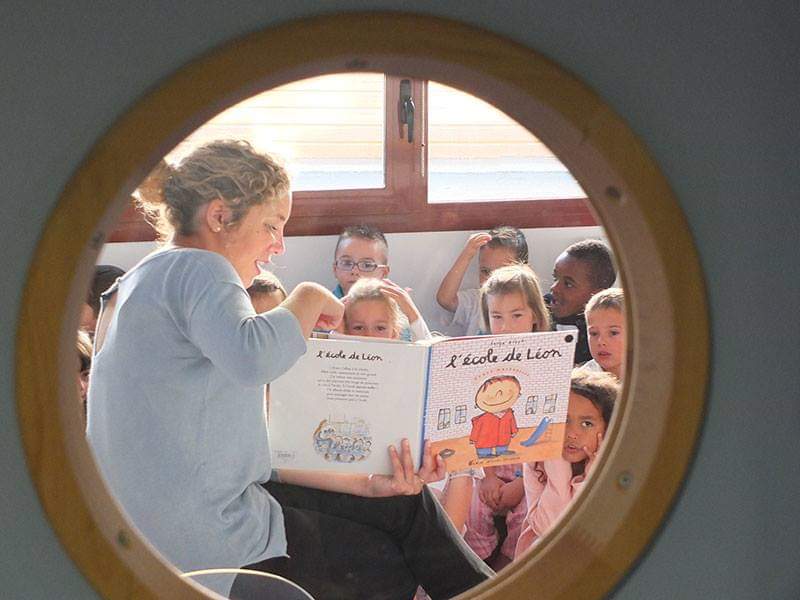 Trained in Montessori methods with the organization « Aide à la vie – la source » in Saint Cannat, Morgane uses positive reinforcement and mindfulness in her classes. Caring and experienced, Morgane teaches Class 1, our youngest children. She also teaches English to Class 2 (4-5 year olds) and Class 3 (6-7 year olds).
Julia BARBER, English Assistant for Class 1 (2-3 year olds), English Teacher for Gift Wednesdays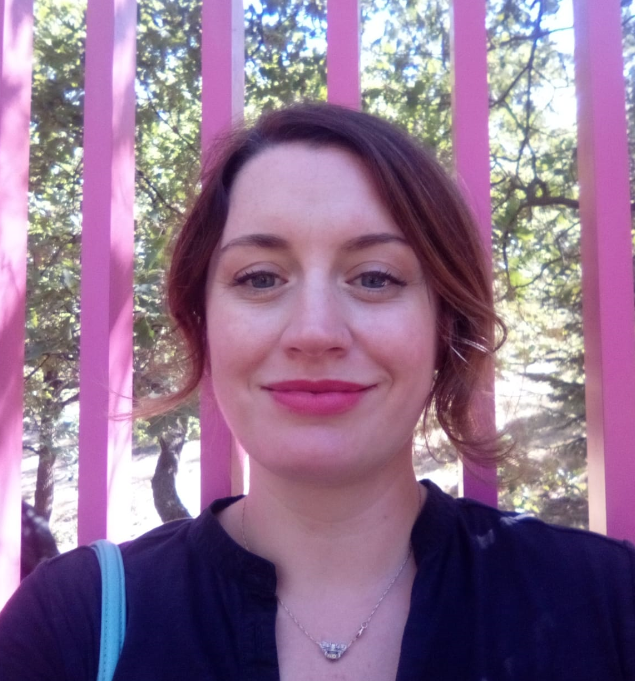 Julia is a creative, dynamic and gentle team member who joins us from northern England where she was born and raised. Committed to community service, Julia's professional background as a shop manager for charity organizations such as the YMCA and St Vincent de Paul lead her to develop an interest in working with children as well as with special needs people of all ages.
Julia arrived in France in 2019. She worked as an Au Pair nanny in Grenoble and Geneva for a year and then for the Agence Mary Poppins in Marseilles. She also worked for 6 months as an English assistant with Les Petits Bilingues in Aix en Provence.
Julia assists Morgane with the Gift School's youngest class, with whom she speaks only in English. She also teaches English on Wednesdays for the Gift Wednesday program. Julia has a degree in Film, TV Design and Art from the University of Lincoln and her French is still a work in progress but getting better every day!
Julia is a very active volunteer worker, giving much of her time to charities such as Emmaus and the Secours Populaire.
Léa DUBUQUOY, Teacher Class 2 (4-5 year olds)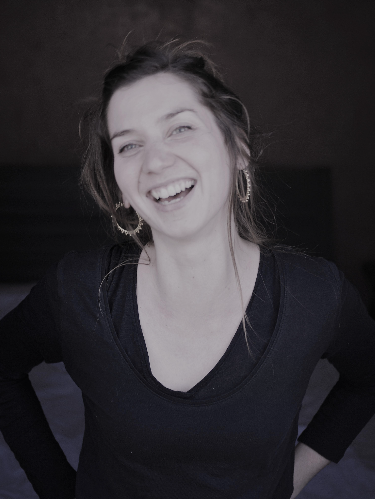 For as long as she can remember, Léa always wanted to work with children.
With a Masters degree in Education and Teaching and a passion for books, Léa worked for 5 years in a local children's bookstore, where she also organized and ran workshops for children.
Léa felt called to teaching and particularly in alternative school environnements ; she therefore completed a full year's training certificate at the « Aide à la Vie – La Source » Montessori training center in Saint Cannat, where she specialized in teaching 3-6 year olds.
As a Montessori educator, Léa worked for several Montessori schools where she used her training in traditional and Montessori teaching methods as well as her passion for books, to accompany young children through their developmental years.
Léa is also an active local eco-citizen and she is passionate about nature, cooking, yoga and meditation. Léa shares her interests with the children in her class who participate in her workshops with great pleasure.
Sweet, attentive and caring, Léa teaches Class 2 (4-5 year olds).
Carolyn GILLESPIE, Montessori English Assistant for Class 2 (4-5 year olds) and English Teacher (Classes 2 and 3)
Globe-trotting Carolyn spent her childhood riding horses on the banks of the Mississippi River. Born and raised in New Orleans, Louisiana, Carolyn's parents moved to Provence when she was 11 years old and they have been there ever since.
Carolyn obtained a Masters degree in Eco-Tourism and Urban Planning from the University of Bordeaux and then spent ten years years studying, traveling and working abroad before settling back down in Aix en Provence. Her travels and experience lead her to spend extensive time in Chile, Ecuador, Belize, Holland and New Zealand.
Carolyn is a confirmed horse rider and rock climber, and she also has experience working as an assistant veterinarian.
After working in several bilingual schools in Provence, Carolyn decided to devote her career to children. She is currently completing her Montessori training with « Apprendre Montessori » and she has been working with the Gift School team from its inception in September 2019. Today, Carolyn works with Léa as an English assistant in Class 2 (4-5 year olds) and she teaches English to both Class 2 and Class 3. Fun and silly are two words the children hear Carolyn say on a daily basis.
Laura Gillespie, Communications Manager, English Assistant for Classes 2 and 3 and English Teacher for Gift Wednesdays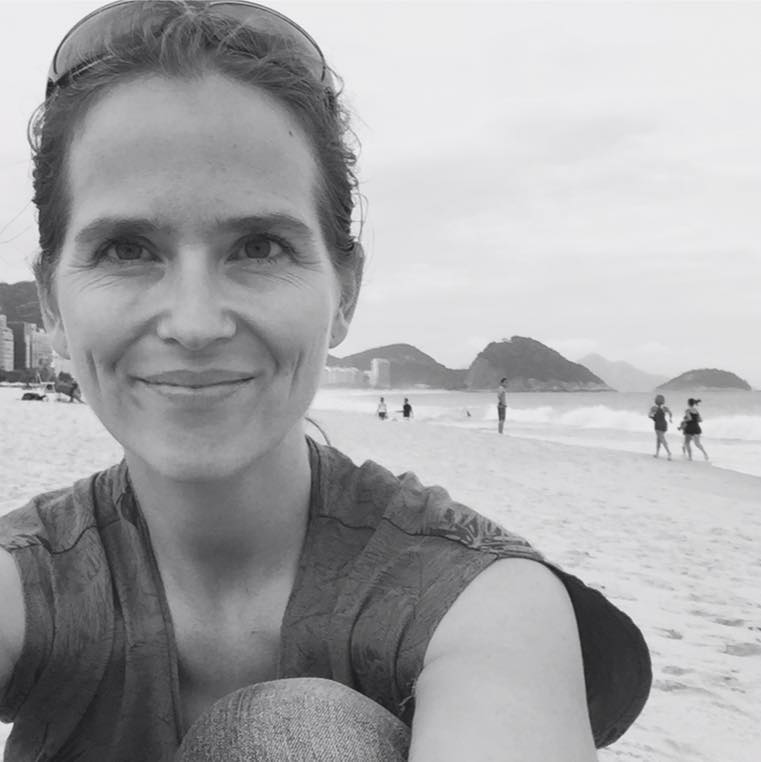 Like jazz (and like Carolyn), Laura was born in New Orleans, Louisiana. Growing up in a bicultural French-American family taught Laura the fundamental rules of intercultural communication which she later refined through her studies, research and extensive travel.
Laura's professional experience is diverse. After working both in Brazil and in New York, she worked for 8 years as an independent English language communications consultant for both local and international companies based in the Aix-Marseille region. She then founded and ran a destination wedding company, worked for EPIM (Ecole Privée Internationale de la Mediterrannée in Luynes, taken over by IBS in 2015), worked for a luxury travel planning company in Provence and then worked at the organic food store Biocoop in Aix. All the while raising two bilingual children and being a very active parent in her children's schools and communities.
Laura joined the Gift School team in September 2020 to assist Karine in the school's communications and to assist English class teachers twice a week. She also manages lunchtime for Classes 2 and 3 every day and teaches children on Wednesday mornings.
Sacha NGUYEN QUANG, Director of Holiday Camps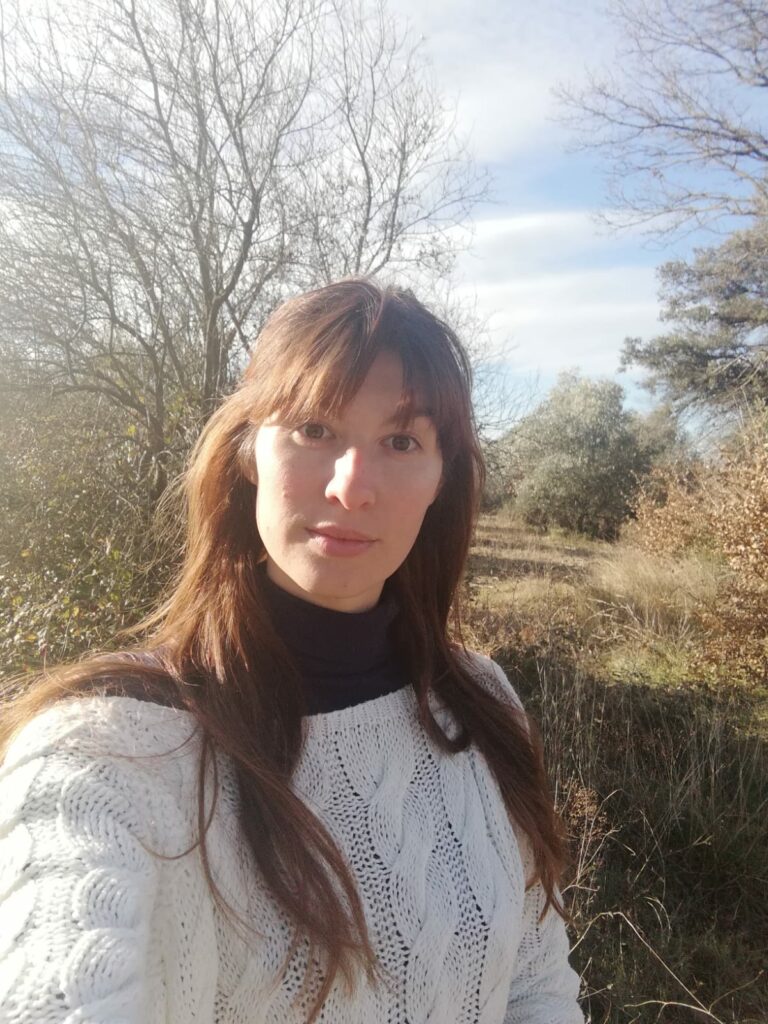 Sacha joins the Gift School after 9 years of experience as a Special Education teacher in Marseille and Aix en Provence. After obtaining her certification to work in local commnuity centers with a wide range of profiles and ages, Sacha pursued a degree in Special Education to work more closely with children and youth with special needs. She then moved on to become a certified Montessori teacher for 3-6 year olds, obtaining her certificate at « Aide à la Vie – La Source » in Saint Cannat.
Sacha is also currently pursuing a degree in sustainable building design. Her gentle nature and well organized approach to the Gift School's holiday camps make her an asset to our team.
Anne-Marie Sanchez, alias "Anna", Sophrologist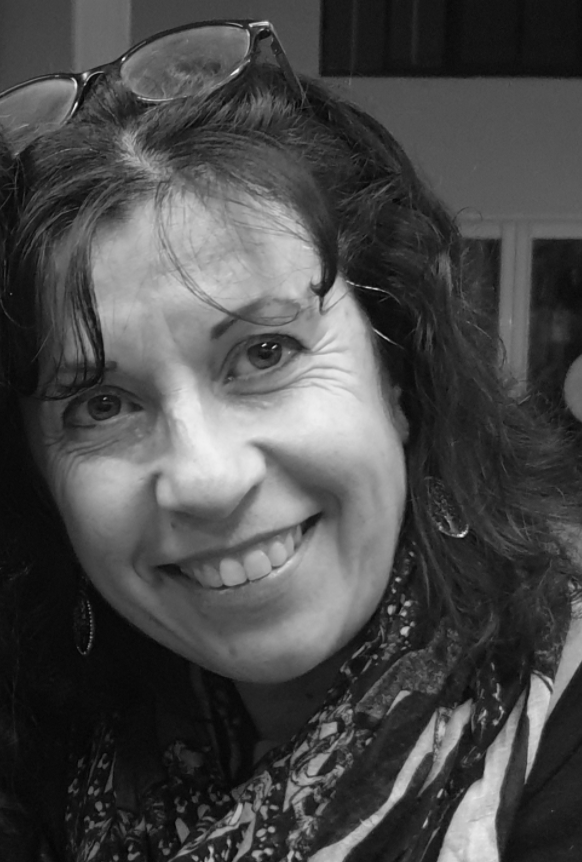 Following a long career in Human Resources, Anna began studying Psychology and followed a number of training sessions and seminars in clinical psychology, Jungian analysis, transactional analysis, psychogenealogy and relational communications. Ten years ago, she discovered sophrology and has not left it ever since!
After obtaining her certificate in sophrology practice, Anna decided to specialize in working with children and assisting children in their needs both in school and outside of school. Anna is an active member of the network "Bien dans ma classe" ("Happy in Class") and she works with children of all ages, from nursery school to primary school levels. Anna is passionate about accompanying children, offering her personalized support and help to families and children, of all ages.
Yekaterina Muravyova-Delvigne, alias "Katia", Class 1 assistant and Wednesday Montessori assistant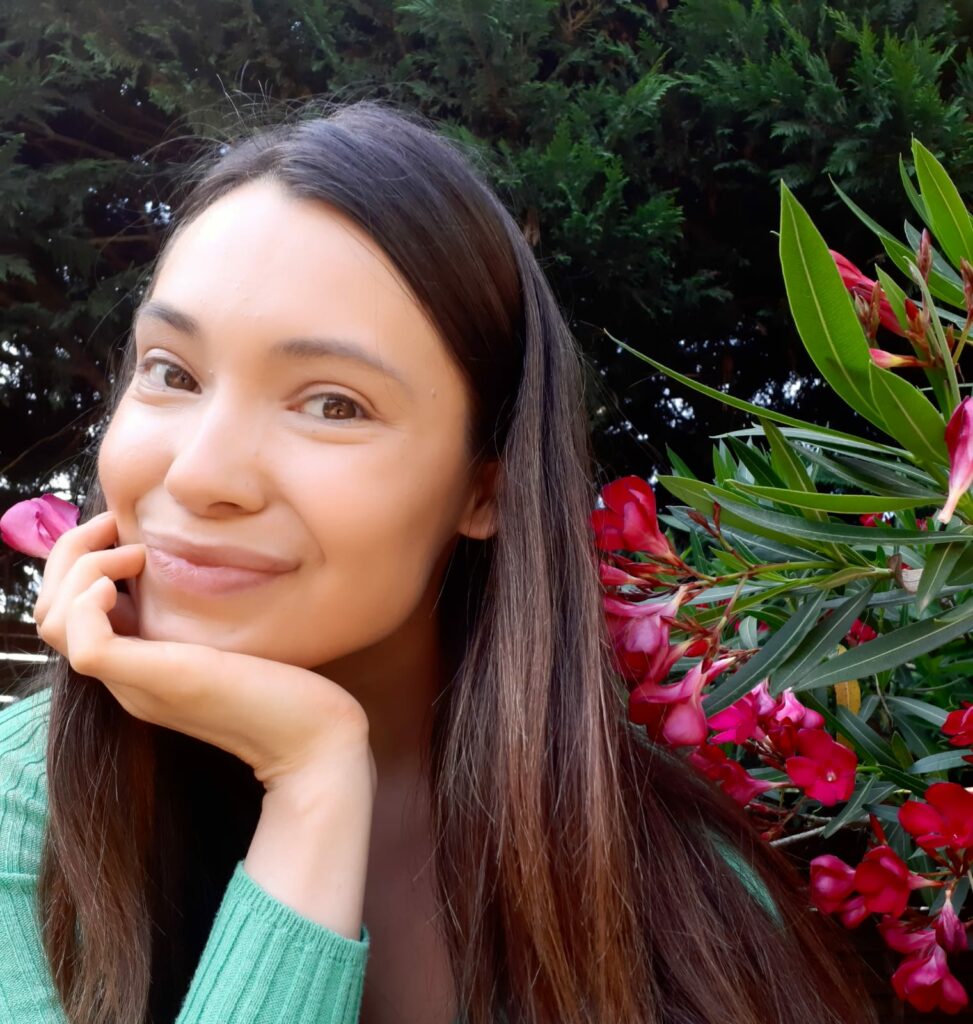 Katia arrived in France in 2017, from Russia. Following her studies in Education, Katia worked with children and adults in various schools in her native city, Novossibirsk, Siberia.
Proud of her Siberian origins, Katia enjoys sharing her culture and language with the Gift School children. In her free time, Katia enjoys learning other languages and reading about psychology. She also loves nature walks and spending time outdoors.
Aaron HARRIS, Music and Sports Teacher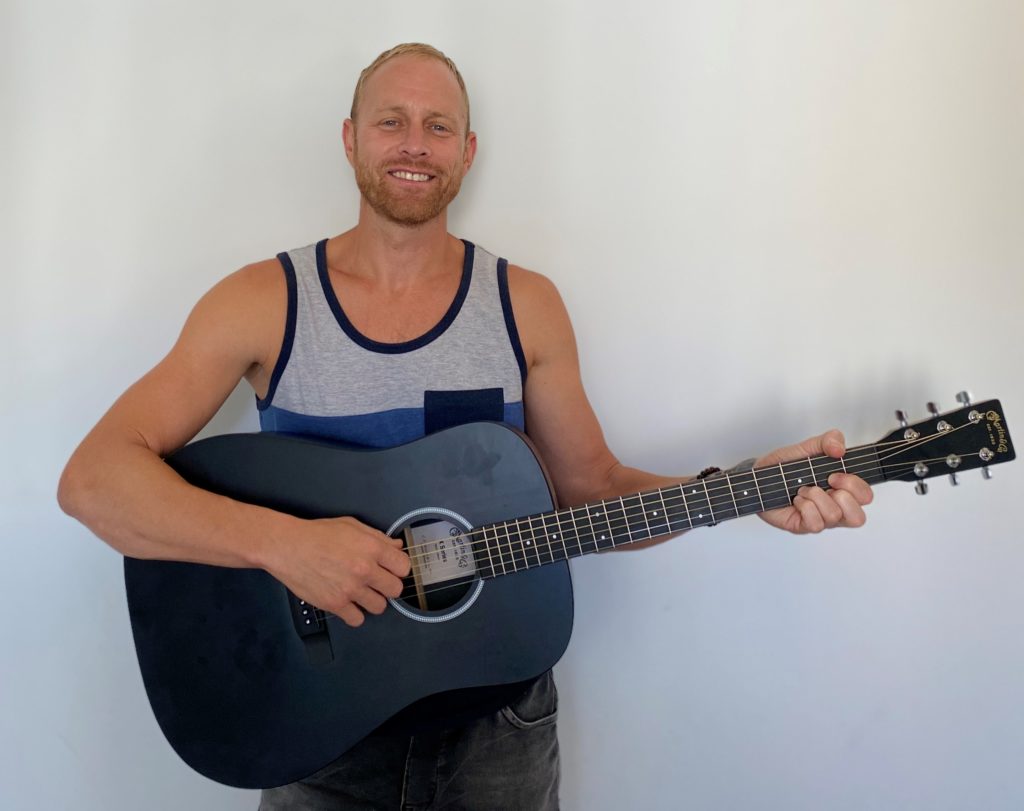 Aaron is a dual citizen of the United States and France. Born in Oklahoma and raised in Kansas, he left after completing his bachelor's degree in Physical Education and Health to pursue a professional basketball career in the south of France.
He has always loved sports and has been blessed to have travelled the world thanks to basketball. Still playing for the city of Salon-de-Provence, Aaron is also a singer / songwriter. With his wife they enjoy writing original songs for their duet « SUNFLOWERS. » He also created American Academy of Provence, specializing in teaching English to pre-school and elementary children through sports and music.
Céline MANUBENS, expert in Intellectually Gifted children
Having dedicated her career to working with children and adolescents, Celine chose to specialize in working with children with specific cognitive profiles, specifically intellectually gifted children.
Celine first worked as a school teacher before deciding to train in psychopedagogy. Today she is an assistant director in a private middle school and she accompanies intellectually gifted children in cognitive remediation therapy.
Since over 10 years, Celine has worked closely with the families of intellectually gifted children as they learn to navigate the challenges faced by their children, alongside the French Association for Intellectually Gifted Children (Association Française pour les Enfants Précoces).
Celine is a valued partner of the Gift School team. She has trained Gift School teachers to work with intellectually gifted children and she offers her precious support on an on-demand basis. She is also available to assist Gift School families and children, on request.
The Gift School is honored to be able to rely on Celine's expertise and knowledge and we extend our warmest thanks to her for her valuable support.