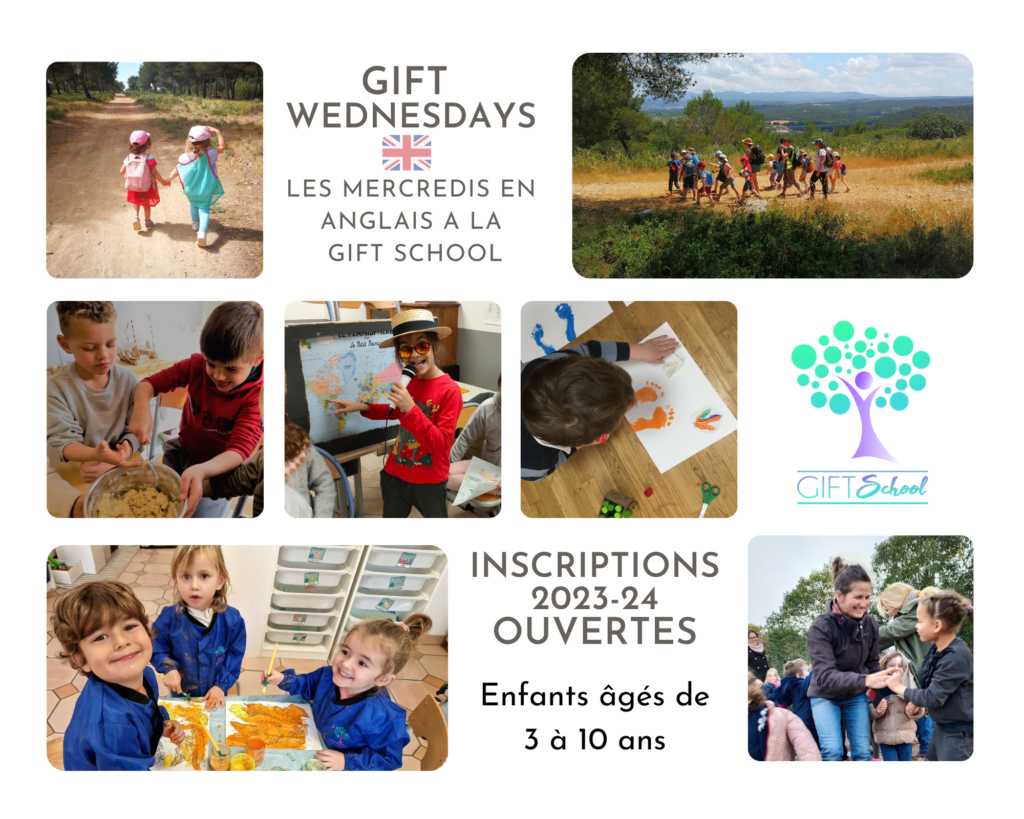 The Gift School welcomes children aged 3 to 10 years old, every Wednesday, for activities in English. Children are with native or fluent English-speaking teachers and they learn English through fun activities such as theater, singing, games, sports and art with a cultural immersion into the English-speaking cultures represented at the school.
Your child's registration for Gift Wednesdays will be finalized after:
an interview with the school director
acceptance of the registration file including payment of the annual registration fee (€90) as well as the first month of class (non-refundable).
Monthly fees of €200 per month during 10 months include full day sessions. Half-day sessions (9am-12pm or 2-5pm) are also possible at a rate of €120/month during 10 months. The rate for Gift Shcool pupils is 200€/month for full days and 100€/month for half days. "Gift Wednesdays" take place only during the school periods, ie 36 weeks out of the year. Monthly payments are the same, however, across all 10 months (whether there are 2, 3, 4 or 5 Wednesdays in the month).
To register your child, please fill out the form that you will find at this link: https://app.ecole-futee.com/extraactivity/GIFTS/. For more information, please contact .
Because of the high demand for these sessions, we ask that parents please fill out the pre-registration form as soon as possible. The order in which the form is received will determine the order in which registration for each child is confirmed. A priority is given to families who sign up their children for a full year.
Maximum 10 children per group.
Registrations for Gift Wednesdays 2023-24 are now open. We are offering a half day try out on Wednesday Sept 6th, so that your child can discover the Gift Wednesday program. To sign up for this half-day try-out, please send an email to: .