Bilingual Spring Camp at the Gift School
For children aged 3 to 10
Join our wonderful Gift School camp team for a week of spring-inspired awakenings! For more information please contact 07 67 55 26 44 or .
Open House Days and Parents Workshops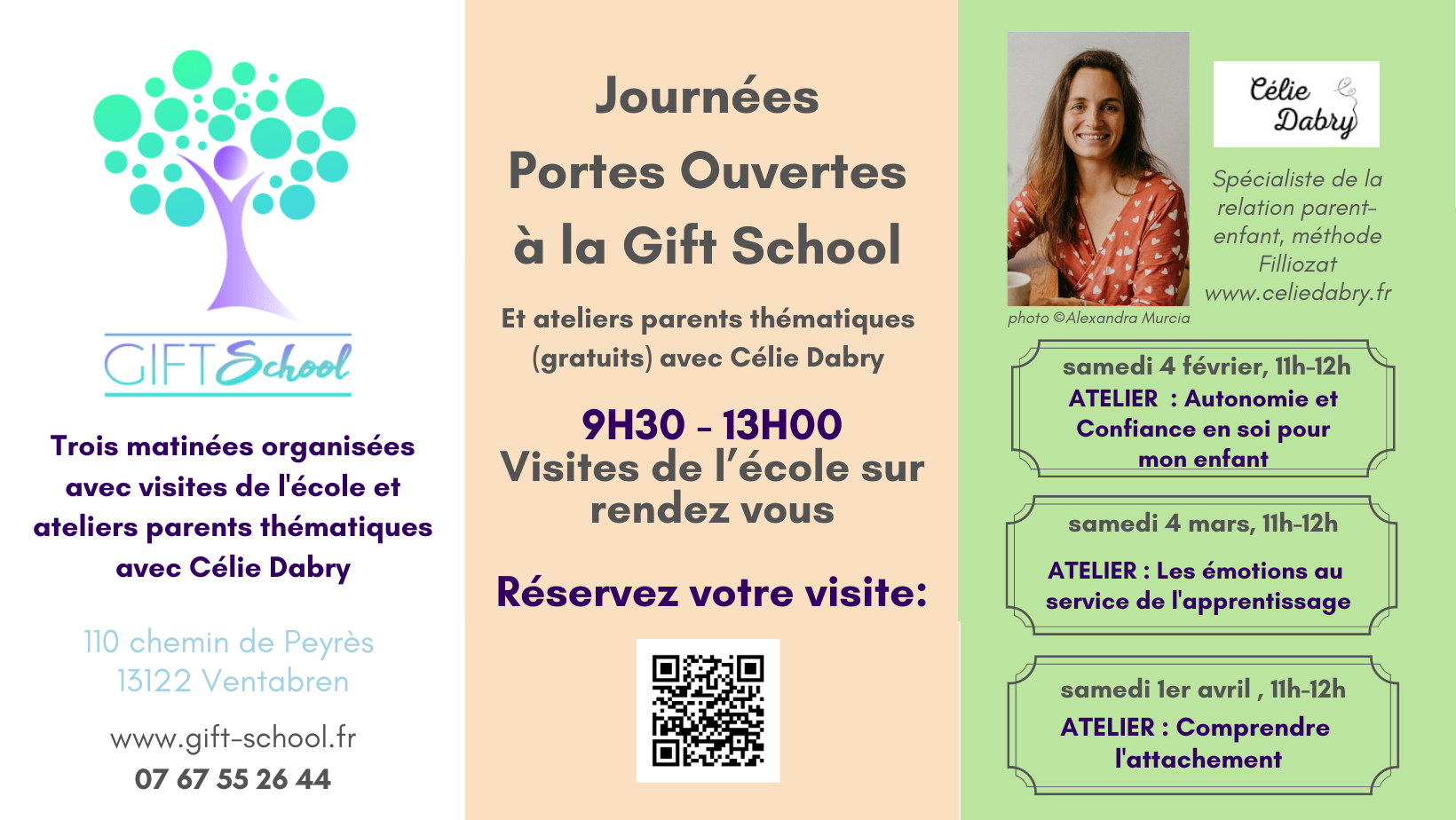 Gift Wednesdays
For children aged 3 to 10
Every Wednesday year-round (except during school holidays)
For more information please contact 06 95 54 13 01 or .
To sign up, please send an email to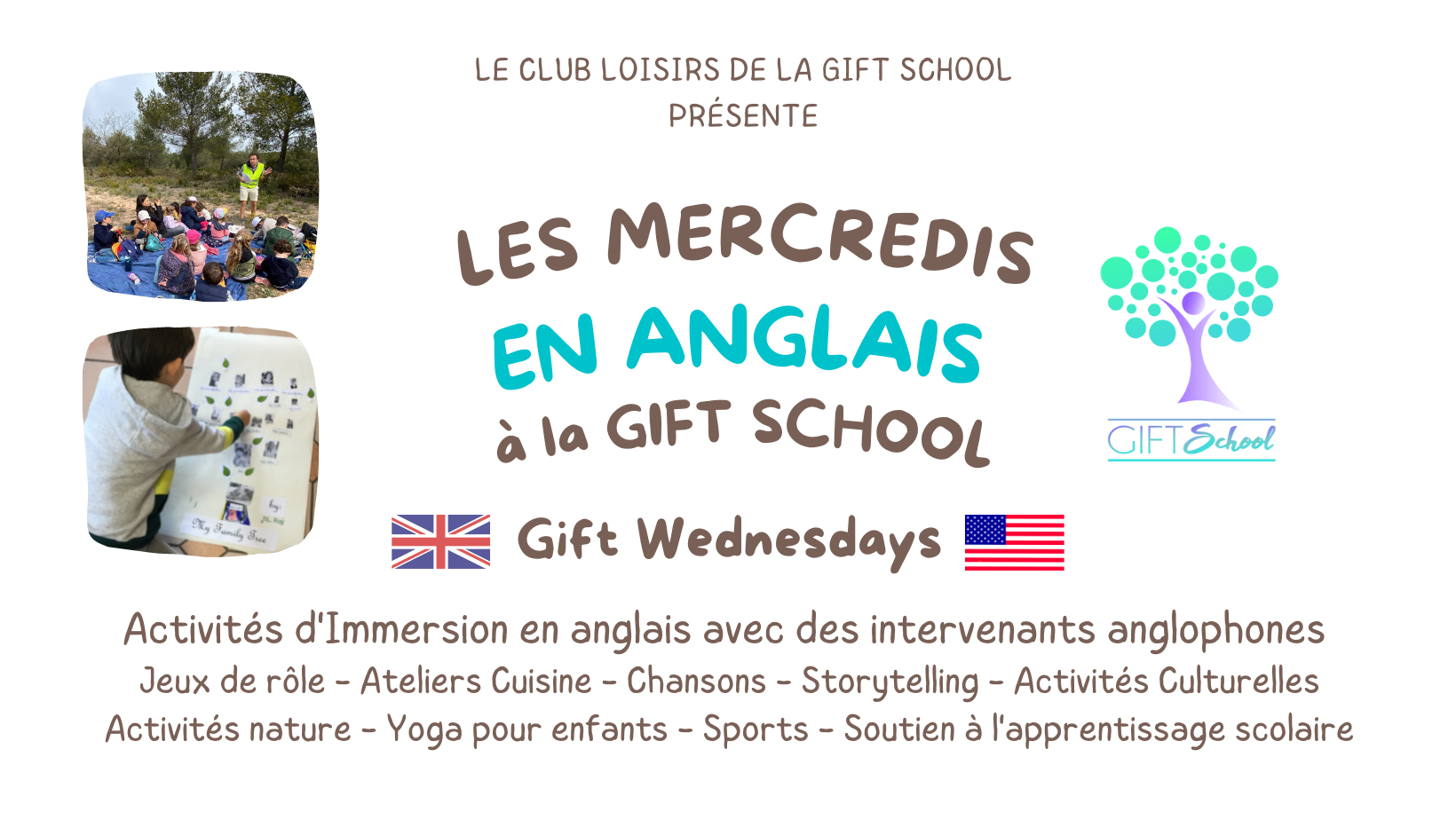 Cultivating a Relationship with Nature
The Gift School is devoted to teaching children to connect with Mother Nature as part of their daily routine. All four classes go on a monthly hike in the forest. Supported by the local ONF as well as by the national French association Teragir, the Gift School undertakes projects year round to develop environment consciousness, including tree planting, vegetable gardens, composting, recycling, the use of dry toilets, and more.
Meet the Team
Meet the Gift School team, a team of caring and experienced teachers and assistants, dedicated to holistic education and providing a loving school environment in which all children can thrive.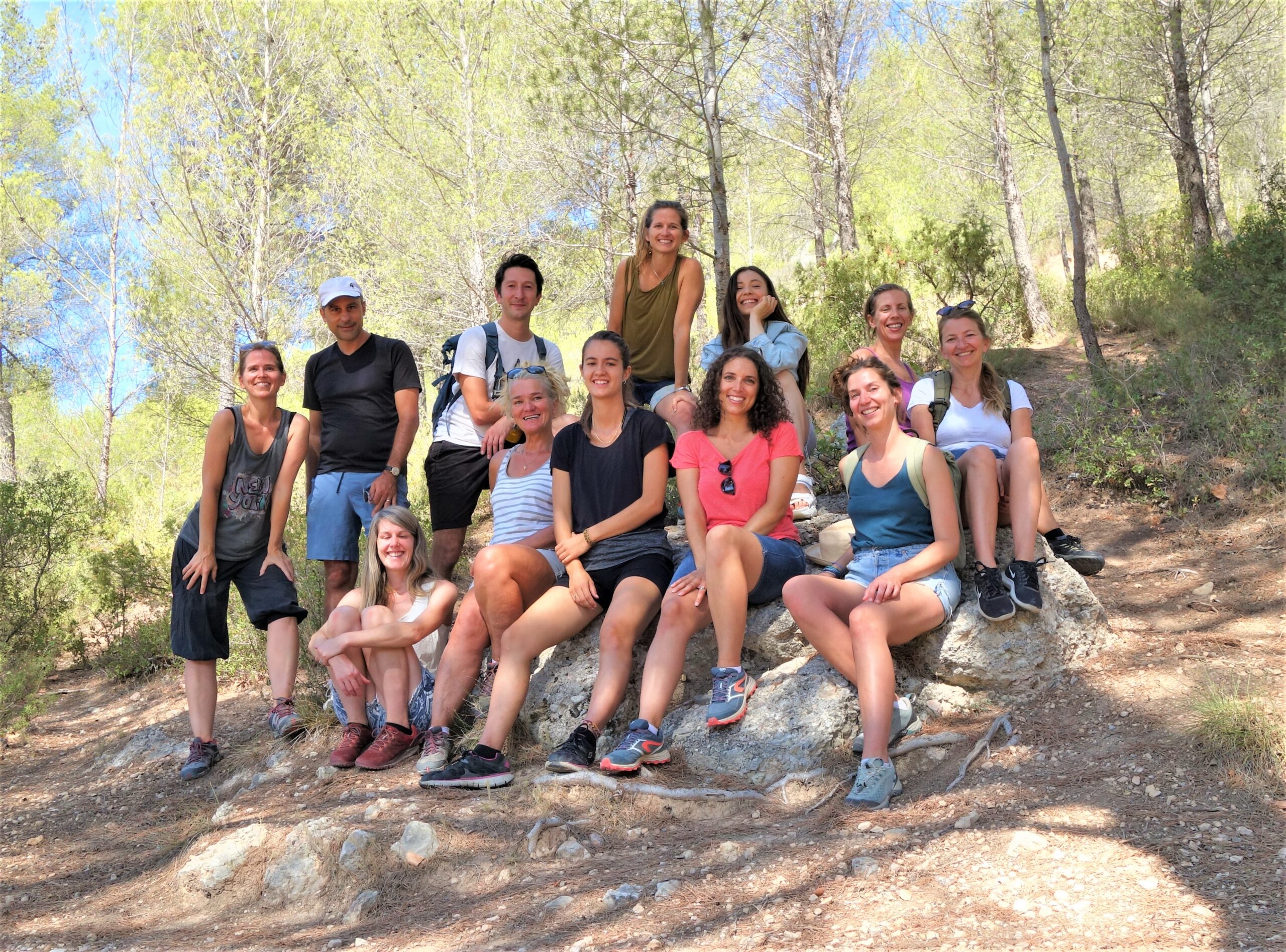 A Bilingual, Innovative and Eco-Friendly School in Ventabren
The Gift School is a private, independent and non-religious preschool and primary school.
The Gift School welcomes children from the age of 2 years old. Multiple teaching methods, including but not limited to Montessori, are the inspiration behind the Gift School's mission in education.
The Gift School is a school which respects the developmental needs of each child individually, thereby encouraging independent thinking and building self-confidence so that each child can reach his or her full potential. Children also learn the benefits of working together through teamwork and cooperation which are emphasized in the school's programs.
Non-violence and respect are key values in the Gift School's approach to education. The Gift School endeavors to instill in each child the necessary tools to experience life to the fullest. We believe that these tools go far beyond the realm of academic programs and must include learning mindfulness, self-esteem and tolerance.
To join the Gift School's community of families and staff is to join a team of people dedicated to the principals of mindfulness, listening and sharing.
The Gift School's methods rely on six fundamental principles:
Organic learning: teachers adapt to the rhythm and needs of each child
Self-confidence: Learn to know yourself and to make choices in accordance with who you are and what your strengths are
Non-violent communication: a fundamental tool for interacting with others
Well-being: demonstrate empathy, tolerance and respect to yourself and to others
Choose cooperation over competition
Choose dialogue and understanding, over punishment
The Gift School faculty is dedicated to supporting children and leading them down a path of self-fulfillment and self-confidence, while at the same time valuing their uniqueness.
The Gift School has 3 classes this year and will be opening a 4th class next year (2021-22).
Maximum number of students per class 15.
2-3 year olds:
Learning to be myself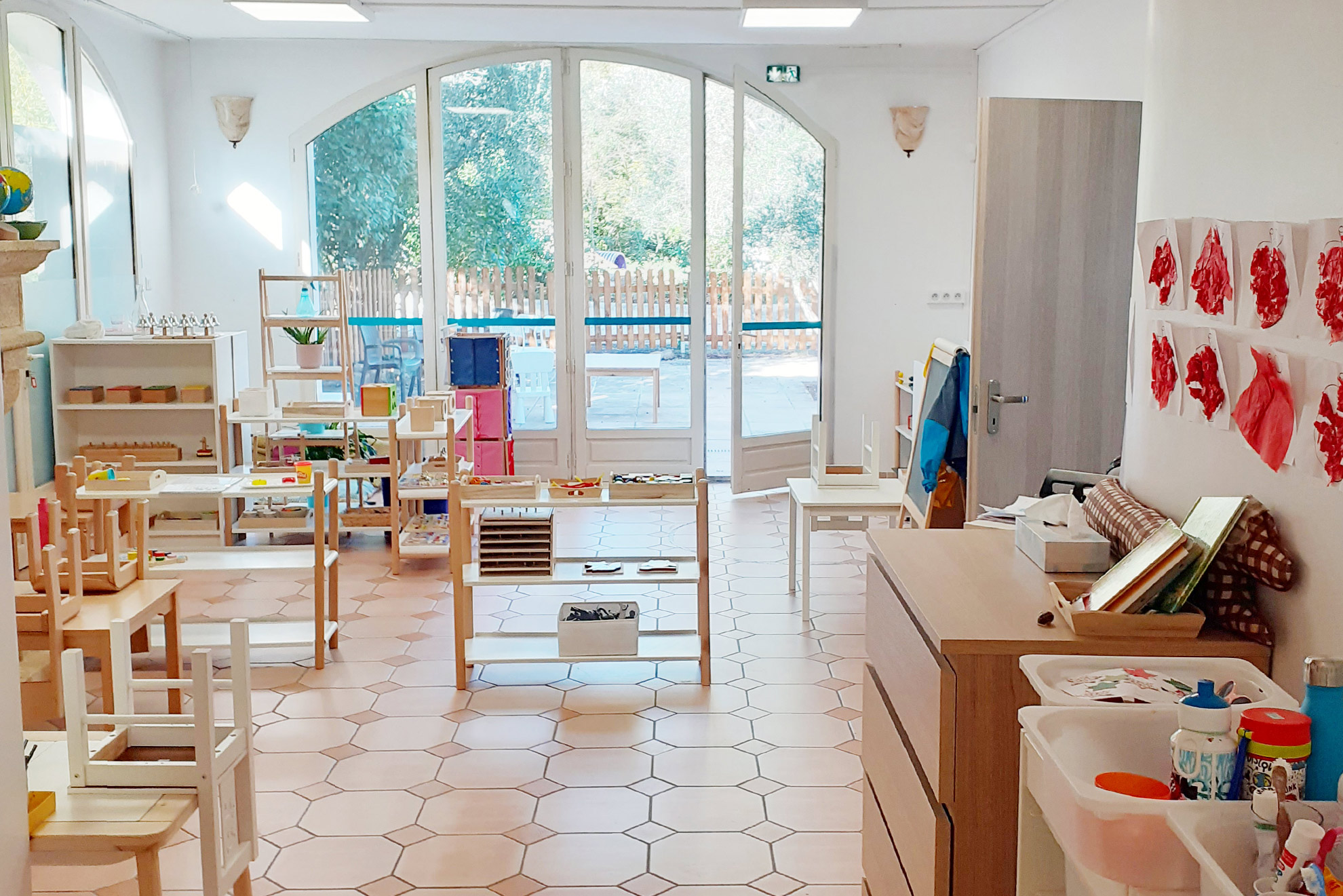 The Gift School preschool children are immersed in a positive and caring environment. The learning environment is Montessori-based and the head teacher is Morgane. At this age, Gift School children are learning to develop awareness of others and the sense of being a part of a group, in which each child can make a contribution. Julia is the class's English assistant and she only speaks English with the children who enjoy learning and hearing nursery rhymes, songs and stories in English all day long.
4-5 year olds:
Learning to do it by myself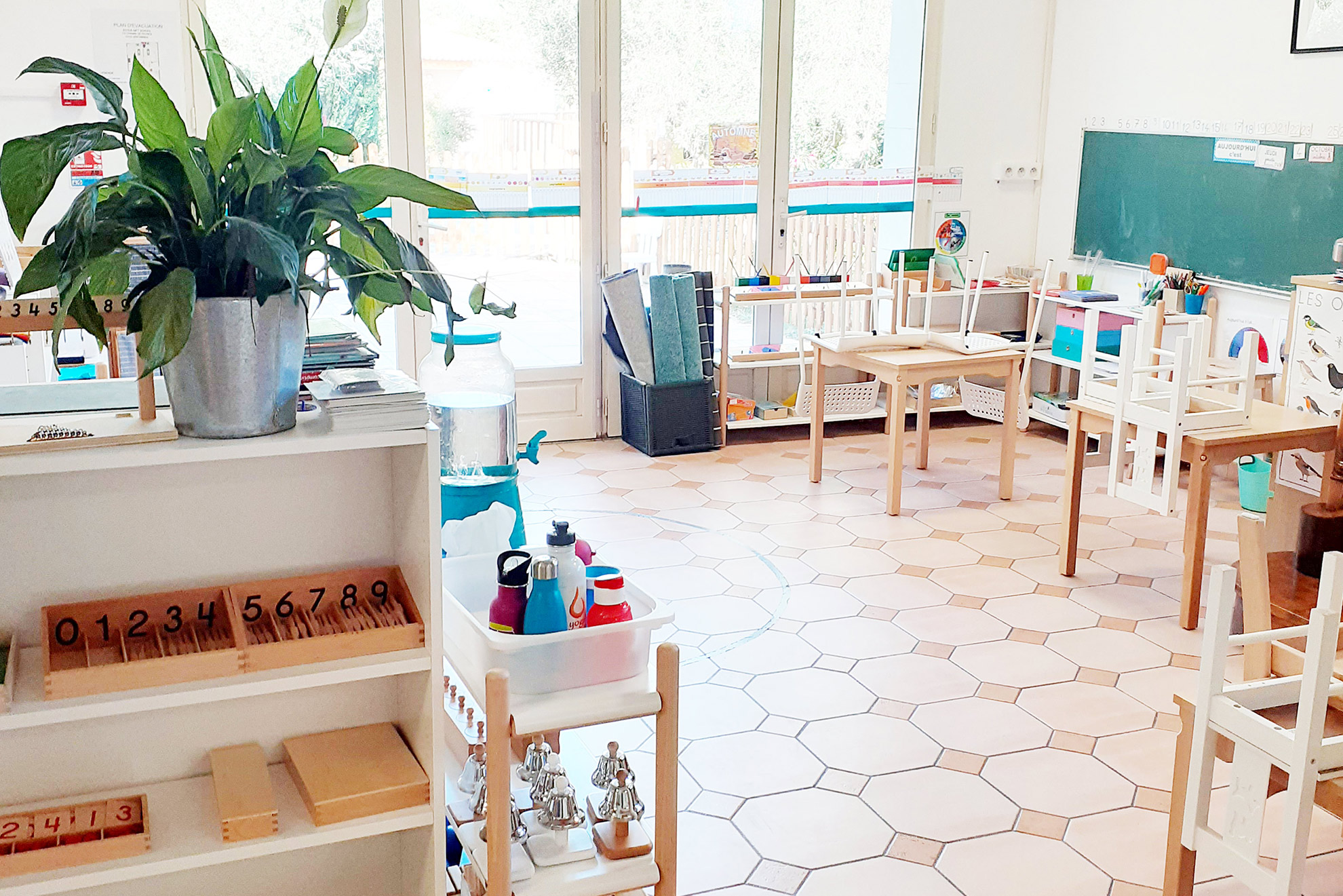 This class focuses on sensorial development. Children are free to choose from a selection of activities which are adapted to their needs as they learn to express themselves both orally and in writing and as they discover the world and the use of numbers.
Lea is the head teacher of this class and her English assistant is Carolyn. Together, they provide the caring, stimulating and positive environment that children this age thrive on.
6-7 year olds:
Learning about the world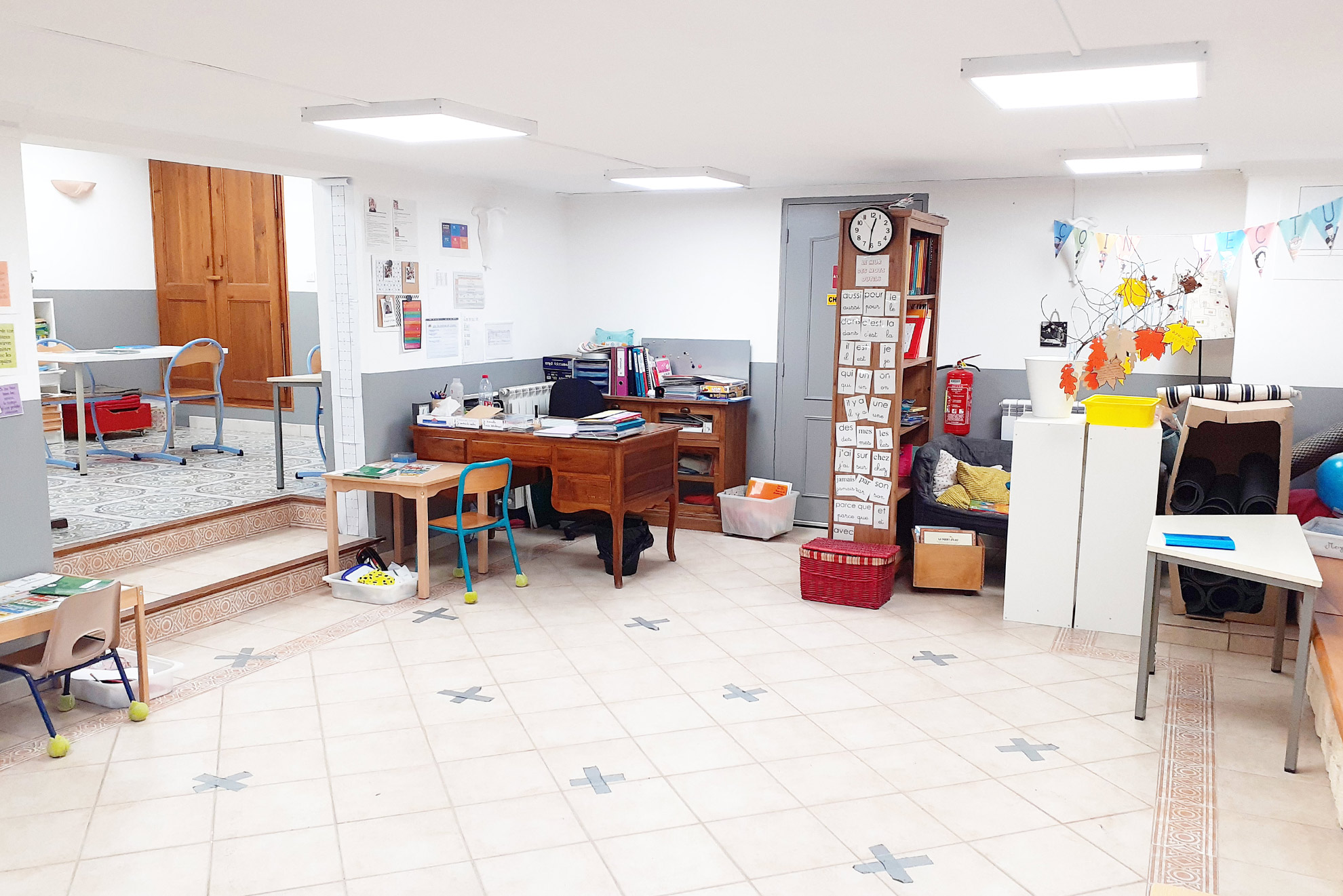 In this class, Montessori material is progressively replaced by project-based learning. Head teacher Laetitia prepares learning activities which correspond with the level and interest of each child, so as to accompany each one to reach their highest potential… without losing sight of the pleasure of learning which we know are crucial to developing skills and self-confidence. Afternoon classes are dedicated to science, art, sports and are given in English by native English-speaking teachers.
8-10 year olds:
Learning my place in the world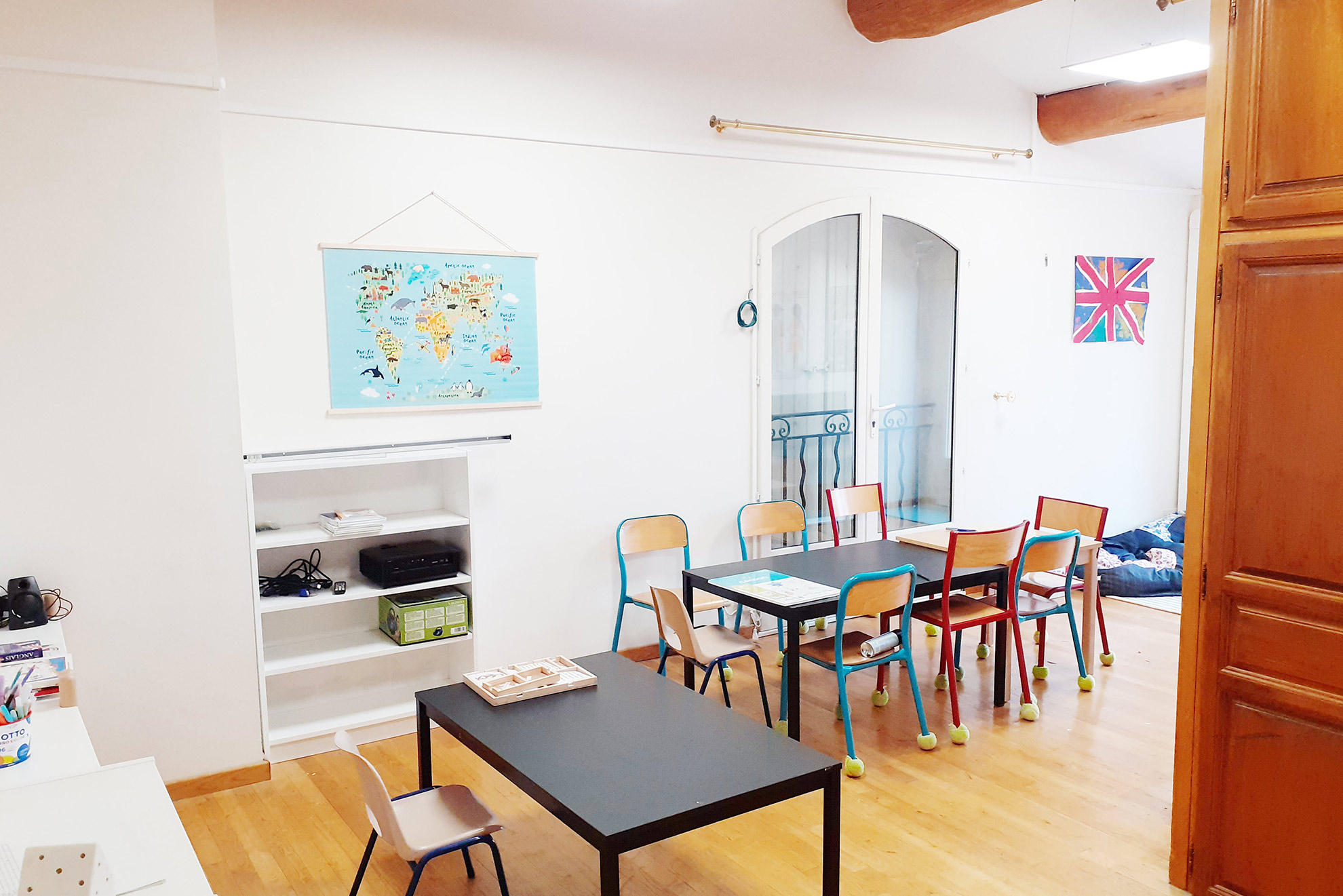 In this class, children create content and manage information through operations, exercises, manipulations, experiments and field trips. They are introduced to the topics and subjects which will satisfy the bubbling curiosity specific to this age and open up new windows for their future and life choices. Children are still given the possibility to move freely during their learning activities in an effort to respect their individual needs, though more « academic » moments are also integrated into the school day. This allows for greater adaptability into any middle school environment at the end of the year.